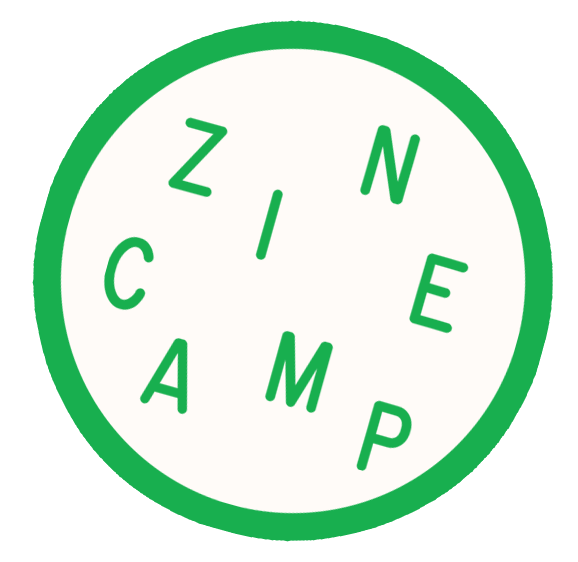 DAY 1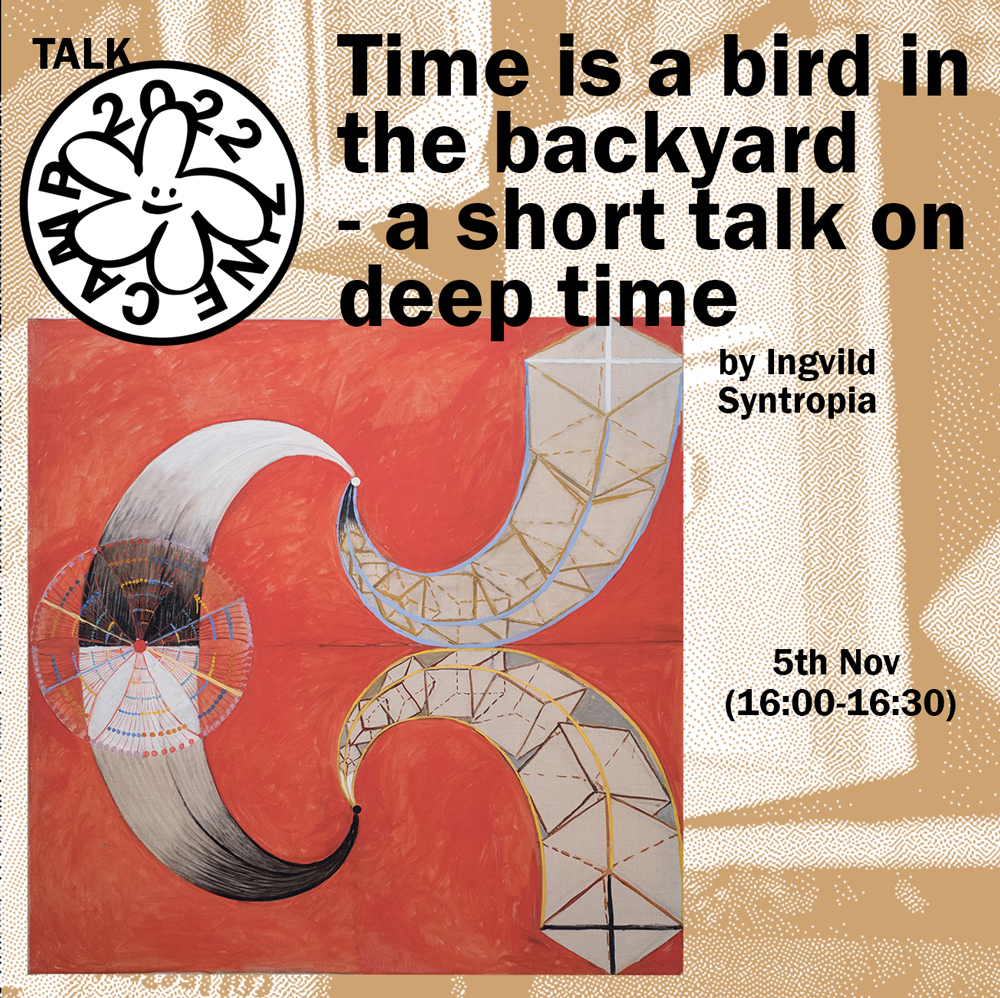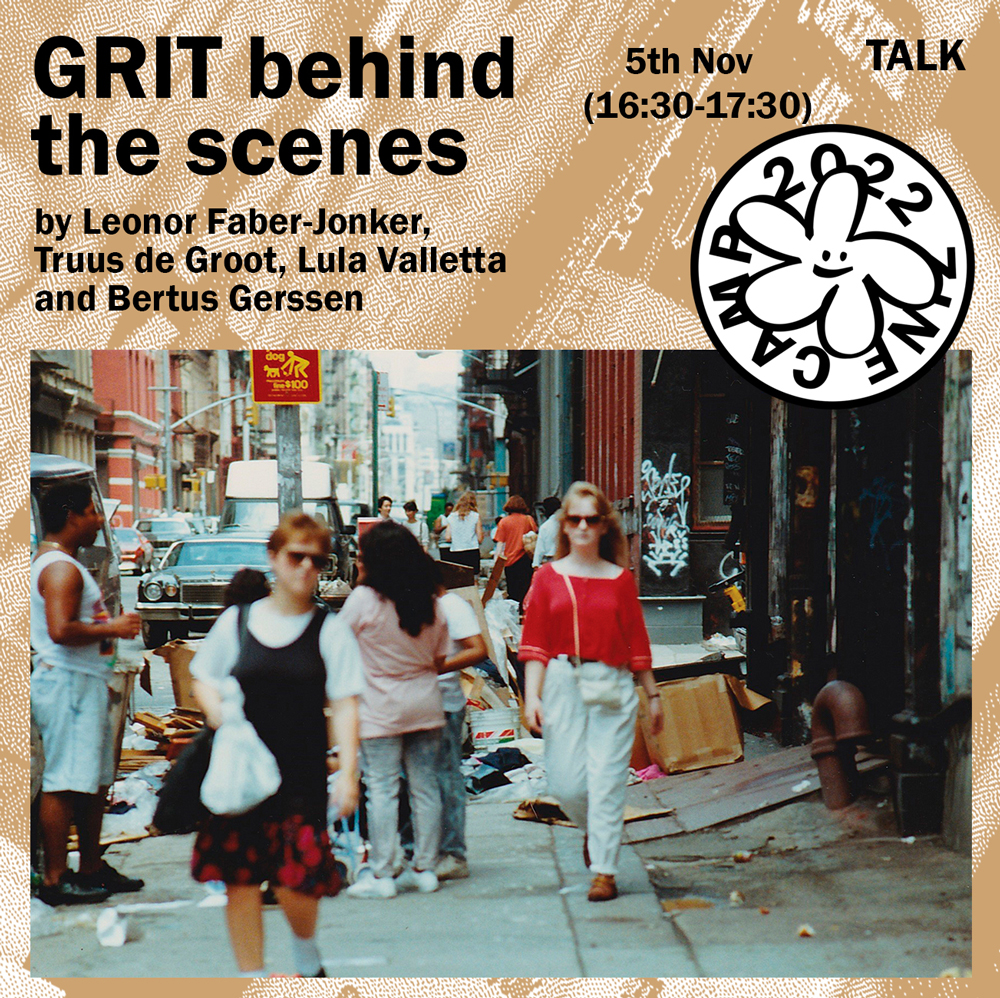 DESCRIPTION:
On Saturday 5 November, SAGO Press organizes a talkshow around the photo book GRIT. Author and publisher Leonor Faber-Jonker (SAGO Press) will chat with Truus de Groot about her New York photographs and the process of starting a publishing house and making the book. Lula Valletta will give a talk about her practice as an artist and designer – about collage, collecting, printed matter, being self-taught and DIY publishing. Master Riso printer Bertus Gerssen will talk more about the background and possibilities of Stencilwerck, the studio where GRIT was printed.
DESCRIPTION:
DESCRIPTION:
On average we only have 4000 weeks to live. A third of that time is spent sleeping, and for most of us, another third, or 80.000 hours, is spent working, often in jobs that are a means to other ends. And so we are left with a precious one third of earthly existence to do as we please. What is time well spent? What can we learn from geological time, or from how a plant or a donkey exists in time? Can art and nature reframe our oftentimes artificial relation to Chronos and help us live more fully in deep time?

This talk forms part of Between Four Walls, a public program that comprises a series of nomadic events, developed by Notes on Hapticity Collective and PrintRoom. Between Four Walls launches the collective's newest printed project — an anthology of performance scores, titled 16 10 20, riso-printed in a limited edition by PrintRoom. In addition to Ingvild, the anthology features contributions from other participants of Zine Camp – Elena Kostenko-Lefebvre, Karolina Rupp and Rachel Purglove. It can be purchased directly from PrintRoom's table throughout the weekend. For further information about Between Four Walls, please see the websites of Notes on Hapticity Collective and PrintRoom.

Image credit: Group IX SUW, The Swan, No. 9 (1915) by Hilma af Klint



DAY 2
Permacomputing is radically slightly more sustainable approach to
computer and network technology inspired by permaculture. It is both a
concept and a community of practice oriented around issues of
resilience and regenerativity in digital technology. In this short
presentation, Ola Bonati and Aymeric Mansoux will introduce its
principles, background, and urgency at a time where even the most
nondigital practices can hardly ever be decoupled from extractivist
computational infrastructures. Yup.
DESCRIPTION:
Psaroskala zines organizes one-day events in the public space to showcase art, design, tech & other queer publications with their home-made mobile platform in Athens, Greece. They also make manuals about technology and crafts. During Zine Camp, they present their methods of DIY publishing and distribution using analogue and digital tools.
DESCRIPTION:
(FREE ENTRANCE)
(FREE ENTRANCE)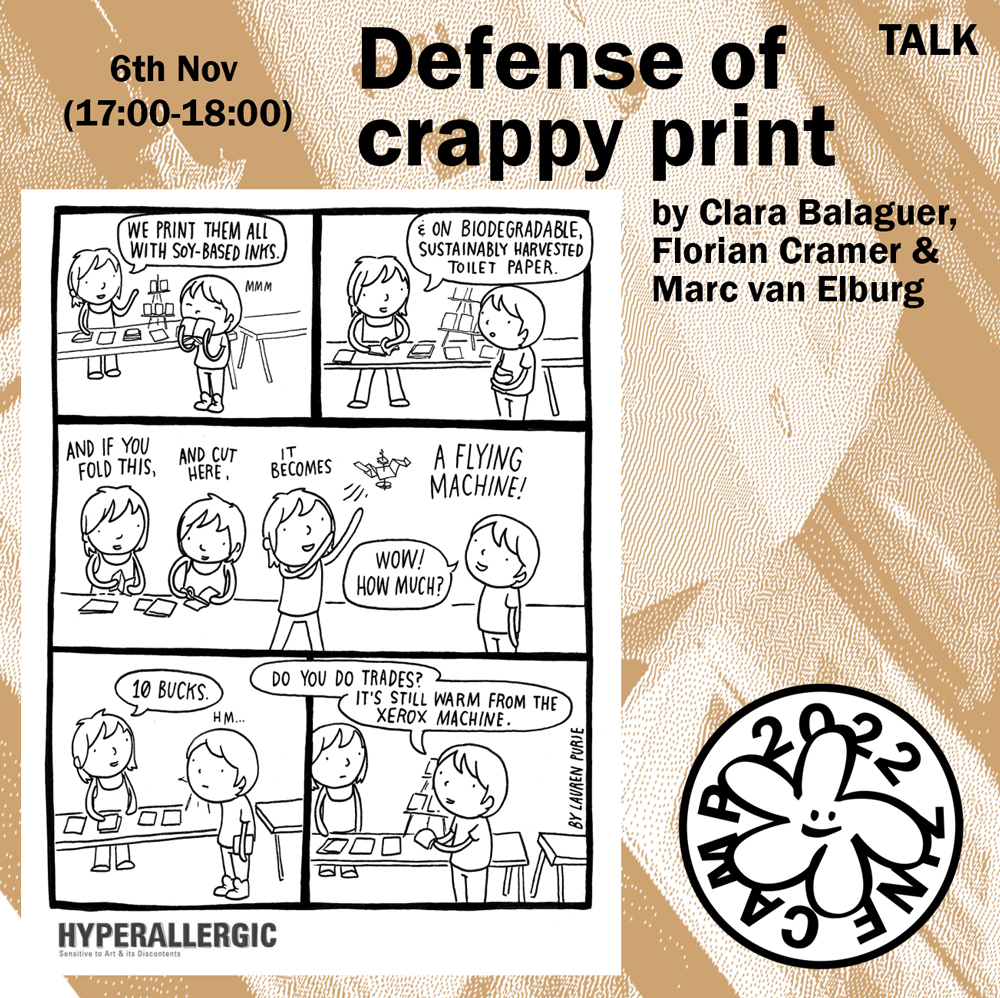 A collective rant in favor of crappy printing in the age of prettyprinters

Crappy publishing was always unwanted, was always crappy publishing in no man's land, in the West no man's land is probably the only credible ground for crappy publishing.

Maybe prettyprinters are not crappyprinters because they are not in a crappy state or place.

prickly printers protesting
pretty pricey plenty printers
DESCRIPTION:

Supported by CBK Rotterdam (Centre for Visual Arts Rotterdam)
Heroes of our own story, we now face extinction in a fast-changing climate. But what if the stories that we tell as humans are what got us into this mess in the first place? What kind of stories, then, do we need in order to heal the damage done? These questions were the starting point for the collaboration between designer Nóra Békés and writer Mark S. Mullee, of Oakmoss Press. In their talk they will offer a peek into their practice of entangled co-creation and experimental (self)publishing, looking for new possibilities of telling stories of a more-than-human world.