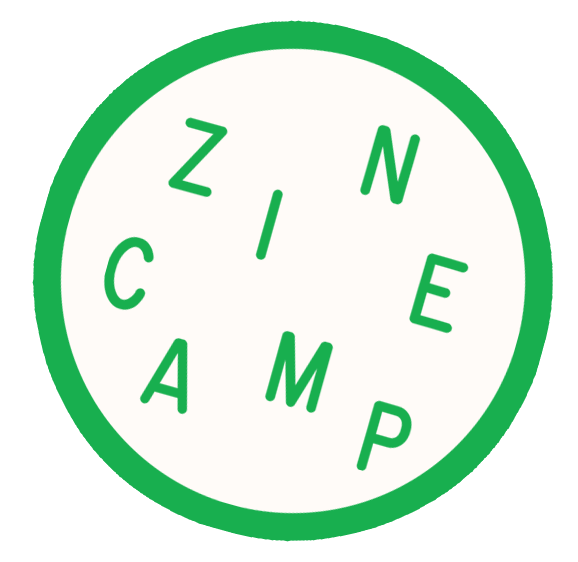 Have you ever noticed how your experience of your street, neighbourhood, or city is in many ways different from everyone else's? In this workshop, we will draw a map of Rotterdam together from memory and fill it in with our experiences, memories, and recommendations to collectively make sense of this shared city. While doing this we will talk about what it means to make a community zine, how to create prompts that allow everyone to participate, how to bring many different perspectives and styles together, and any other questions that come up! Our shared map will then become a zine that we can all take with us and use to continue to make sense of the city around us, now with the support of all the other participants.

This is a workshop where we talk about community zine making, while also making a community zine. :)

This workshop is open to everyone who is interested in collective making, and you don't need experience in zine-making, community zines, or art to join.
DESCRIPTION:

DAY 1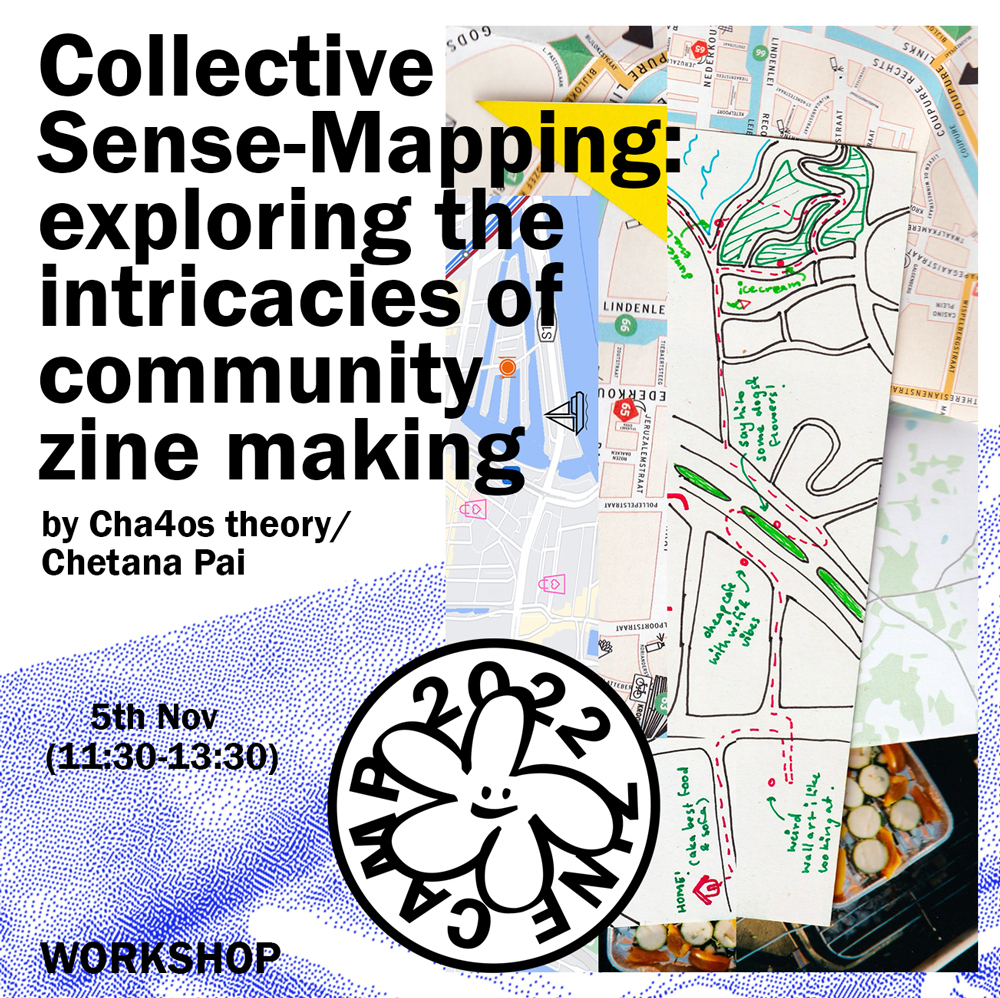 DESCRIPTION:

Join us for a chemigram workshop and make unique prints using food ingredients and substances that our bodies are digesting. This workshop is focused on process-making and exploring wet bodies and their digestive universe in a playful way. The chemigram process is a para-photographic process based on the transgression of the traditional photographic rules.
DESCRIPTION:

Crane(2021) is Euna Lee's concrete poetry poster. Combining origami and linear text, Euna Lee experiments with the limit of 2D paper and 3D paper sculpture, letters and space, and consciousness and unconsciousness in writing.

In this workshop, Euna and Bitna invite people to do Euna's origami poetry writing practice and reading performance. The participants can enjoy an unexpected / unusual writing and by random collaborative performance, they will become Town Musicians of Rotterdam.
DESCRIPTION:

Videogames create worlds. Often, those worlds mirror our own, reproducing certain ideals and values as norm through their narrative, game play, design, etc. This workshop invites participants to critically consider those worlds, identifying the key points and elements through which specific videogames circulate political, cultural and social values. How do the games we play every day vehiculate ideology? Using this knowledge, participants are then invited to intervene upon these game worlds by adopting the perspective of a character.

Departing from this understanding of the avatar as an extension of self who is directly implicated in the course of events, this workshop proposes the development of an alternative play (in both senses of the word) which uses the original text to reconstruct these worlds or reveal crucial aspects which might be hiding in plain sight. At the end of the workshop, participants will have created stage/screenplays with their interventions upon these universes and are welcome to enact them, performing the world which they modified: a play of players.
DAY 2
DESCRIPTION:

Author Leonor Faber-Jonker is fascinated by memories and life stories and has written many autobiographical and biographical texts. In this workshop she will talk a.o. about the process of going from an interview to an article, the workings of memory, and the challenges of using life stories as a historical source. We will do an exercise that involves writing down a
remembered event to explore what happens when you trust your
memory to paper.

Duration: 1 hour. Max. number of participants: 6.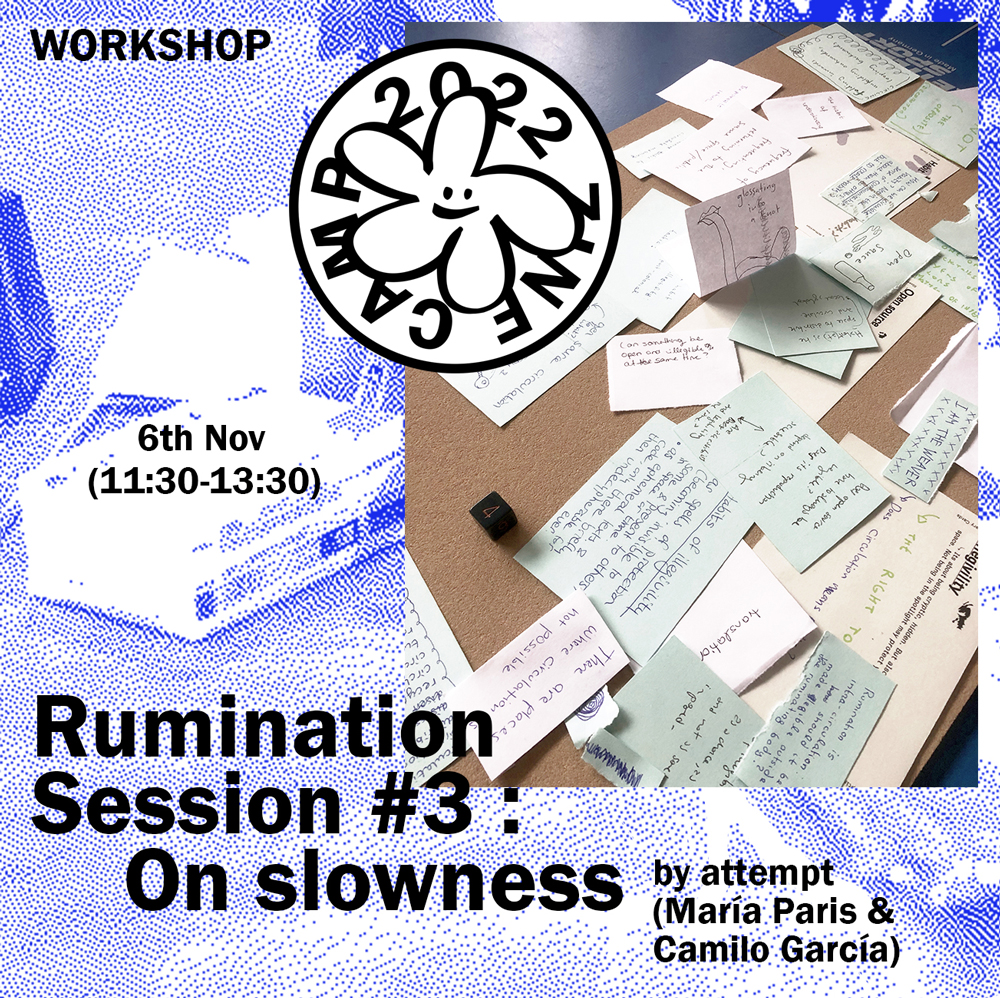 DESCRIPTION:

Hosted by attempt (Maria Paris and Camilo García) This workshop invites participants to explore the temporalities of publishing practices. In this session, we will dive into the zine-making process to elaborate and expand on the role slowness can play in publishing. The workshop won't be a space to unveil knowledge, but a space to ruminate and let ourselves permeate by others' thoughts and processes.

*No requirements, everybody is invited, no knowledge on publishing needed. *max. participants 6

www.attempt.press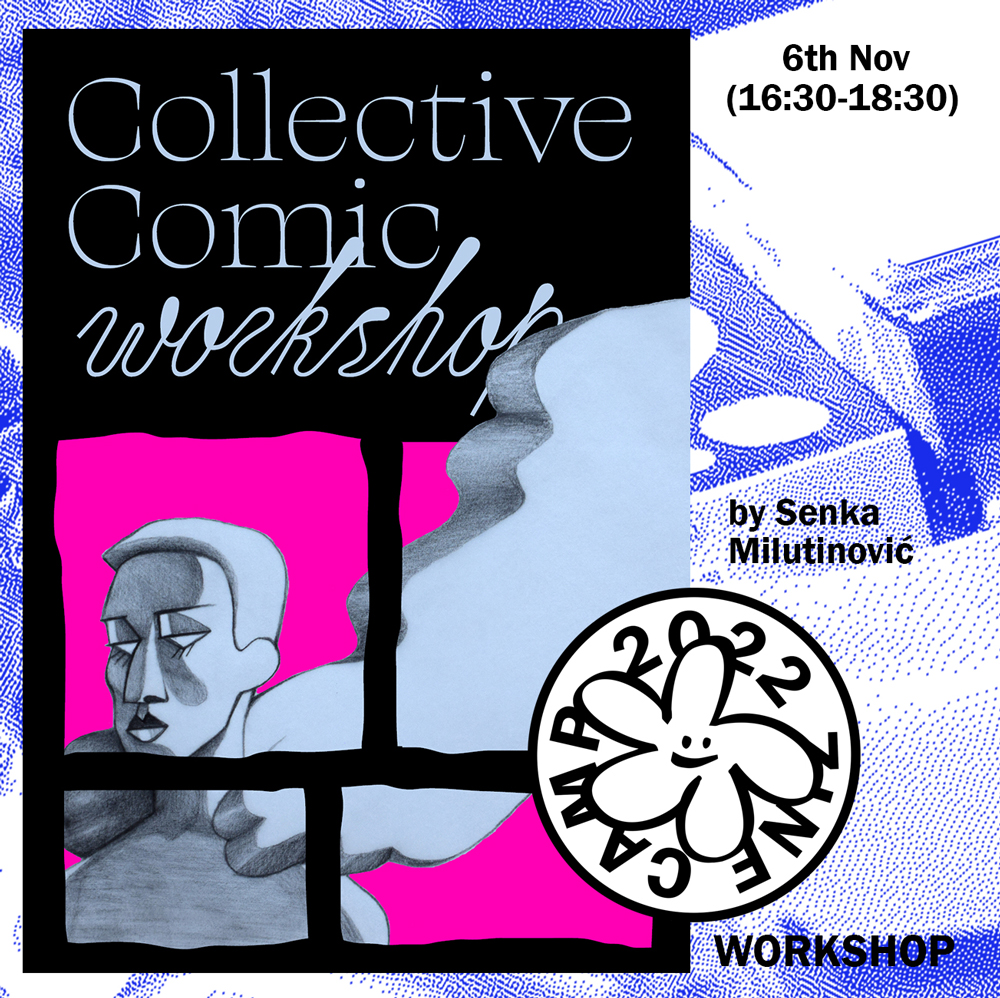 DESCRIPTION:

"chatty, messy, sticky, huuup!!!" is a workshop where participants collage their unpublished materials and present them in a performative way. Hosted by two Rotterdam-based artists, Chaeyoung and Nami, this workshop aims to create a temporary platform where individuals' unpublished contents become published.

Letting go of shyness, laziness, unsatisfaction, and so on... participants will have a moment to look at the materials and position them in a new context.

To participate, please select and bring two unpublished materials* made or collected by you; 1 print and 1 digital file**

*Q. What do you mean by 'unpublished materials'?
'Unpublished materials' can be a picture, a story, a recipe, a drawing, a text, a sound piece, a piece of knowledge, etc that you haven't shared with anyone (nor any social platform).

**Q What do you mean by 'print' and 'digital file'?
'Print' literally means all different kinds and sizes of printed matter.
'Digital file' can be a photo from your phone, a recording of your voice, a video, a piece of code, you name it.
DESCRIPTION:

How do words or images support a statement and how do they oppose it? This will be a collective exercise on how images and words coincide to tell polyvocal stories and stances. In this workshop, you will change roles from illustrator to writer back and forth, but there is no need to be entirely confident in either of these roles. This will be a space for exploration first and foremost. We will be diving into the concepts of redundancy, entropy, non-linearity and framing in the comic world. With an accent on either defying or fully embracing the given format. Join if you want to experiment in spontaneous collective storytelling! Bring with you: your concerns and unpopular opinions.
(CLICK ON THE IMAGE TO BOOK A SPOT )
(CLICK ON THE IMAGE TO BOOK A SPOT)
(CLICK ON THE IMAGE TO BOOK A SPOT )
(CLICK ON THE IMAGE TO BOOK A SPOT )

Supported by CBK Rotterdam (Centre for Visual Arts Rotterdam)
(CLICK ON THE IMAGE TO BOOK A SPOT)